The latest products to be listed in the Smartcard Focus online store are super-strong and 100% waterproof RFID keyfobs with integrated MIFARE technology chips. As stock items, we have a MIFARE Classic 1K version, in black, and a MIFARE DESFire EV1 4K version, in green, although other colours are also available to order.
Unlike many other types on the market, these keyfobs are made to last! Constructed using an advanced overmoulding manufacturing process, the RFID chip and antenna is completely enclosed without any seams or joins, and is therefore protected against dust and moisture during everyday use, as well as being completely waterproof. So, finally, no destroyed keyfobs after accidental washing machine incidents or last-minute swimming excursions!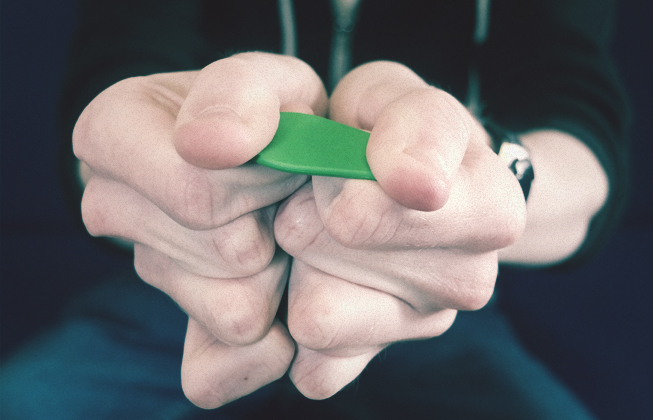 They are also extremely strong. Although only around 2mm thick, they won't bend or break, and the hole won't be damaged even if they are thrown around daily on a large key-ring full of keys.
Buy one to try, and we guarantee you'll be impressed.